The topic of Shenzhen-Hong Kong cooperation has been one of the most heatedly discussed topics at Shenzhen's "two sessions" — the annual meetings of the city's political advisory body and legislature. At this year's "two sessions," the reconstruction project of the Shatoujiao Checkpoint in Yantian District was put on the agenda and mentioned in the government work report, as full-scale cross-border travel between Shenzhen and Hong Kong was resumed Feb. 6.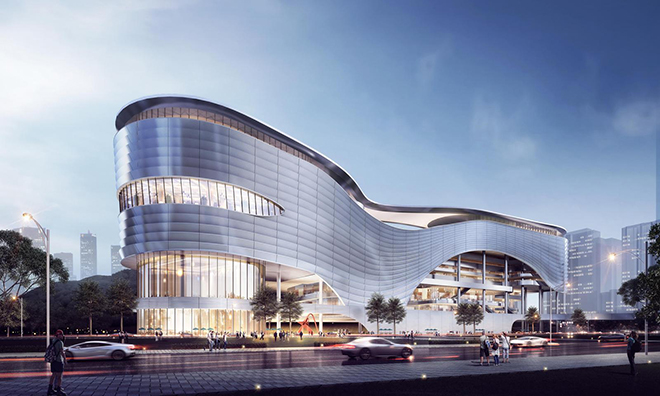 A computer-generated image of the reconstructed Shatoujiao Checkpoint.
Political advisers and deputies to the Shenzhen Municipal People's Congress attending this year's "two sessions" believe that Shenzhen should race to reconstruct the Shatoujiao Checkpoint to better facilitate the interconnected development between Shenzhen and Hong Kong.
Zhao Guangqun, a deputy tothe Shenzhen Municipal People's Congress, suggested the city apply for the cancellation of cargo inspection and the temporary closure of the port and complete the acquisition of land for the reconstruction of Shatoujiao Checkpoint as soon as possible.
Political adviser Gao Hai also reckoned that the reconstruction of the Shatoujiao Checkpoint would greatly drive investment, consumption and employment, and boost regional fixed asset investment.
According to the plan, the reconstructed Shatoujiao Checkpoint will not only ensure smooth customs clearance services, but also help improve international tourism services and become an international consumption center and a transportation hub. The new checkpointis expected to generate a total tax revenue of 2.8 billion yuan (US$410 million) within 20 years of operation and to attract an additional10 million tourist visits a year in average.