A total of 242 projects worth 780 billion yuan (US$111 billion) were signed at the Second Shenzhen Global Investment Promotion Conference held at Wuzhou Guest House in Futian District, Shenzhen, yesterday.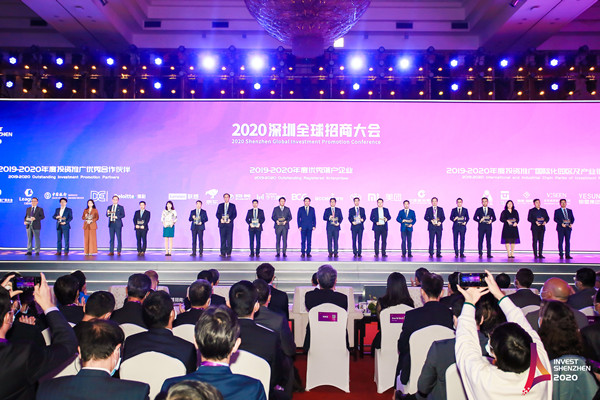 Apart from the main venue in Shenzhen, the event was also held at eight subvenues overseas — New York City in the U.S., Panama City in Panama, London in the U.K., Nuremburg in Germany, Johannesburg in South Africa, Tokyo in Japan, Sydney in Australia and Singapore. Videos from the subvenues were played at yesterday's conference.
The projects are mainly involved in industries of new-generation technologies, high-end manufacturing, new materials, biopharmacy, finance, trade and digital economy.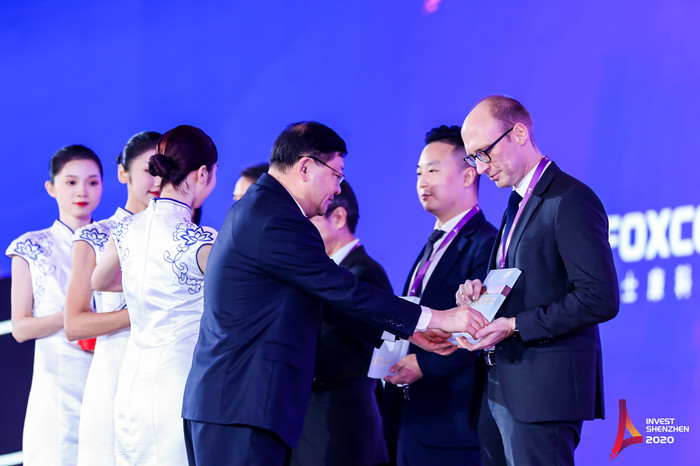 Addressing more than 800 guests, including representatives from global top 500 enterprises, China's top 500 enterprises and foreign-funded enterprises, foreign consulates, and international organizations, Shenzhen Party chief Wang Weizhong thanked the investors for choosing Shenzhen, the most dynamic, open and resilient market in China and an innovative city with a first-class business environment. He invited more business entities from all over the world to play a part in the city's future development and to realize their dream of entrepreneurship.
Among the deals signed were those of U.S. Costco's South China Headquarters, Holland Royal Philips Innovation Center, U.K. AstraZeneca-Shenzhen Kangtai COVID-19 vaccine development and production base, Malaysian IOI Group China Headquarters, Hong Kong Chow Tai Fook Group Commercial Complex, Hong Kong FTLife Insurance's headquarters on the mainland, and Taiwan Zhen Ding Tech semiconductor carrier board production base.
ABB Group, a global leader in electrification products, robotics and motion, industrial automation and power grids, set up its first global innovation center in Shenzhen a year ago. Zhao Yongzhan, senior vice president of ABB China, said the city's business environment, openness, inclusiveness and innovation attracted the company to set up the innovation center in Shenzhen.
"We hope the research center built on such good qualities of Shenzhen will bring solutions to other markets in the world," said Zhao.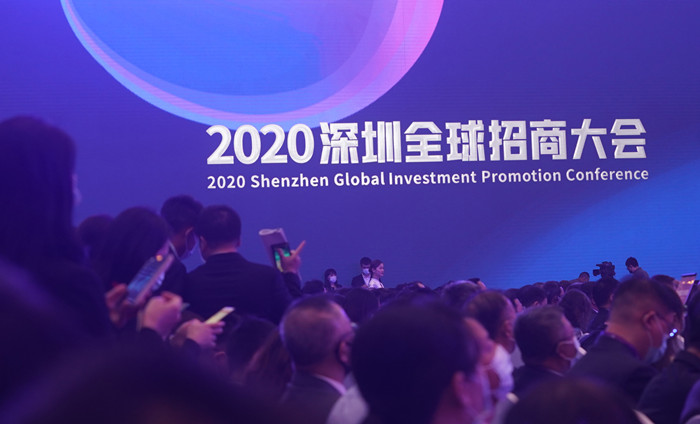 Xiaomi and ByteDance started construction of their regional headquarters in the city last year.
"Based on the overall strategy of our company, we will soon put in resources to enhance the presence of Xiaomi's international headquarters in Shenzhen and we are confident in it," said Gao Yuan, general manager of the Shenzhen branch of Xiaomi Telecommunications Technologies Co. Ltd.
"The investment promotion conference manifests Shenzhen's good investment environment, ecological environment and complete industrial chain. Though we have limited land, we can ensure sufficient supply for quality projects," said Yu Lingqu with the Finance and Modern Industry Research Institute of China (Shenzhen) Development Institute.
"The conference sends a message that investing in Shenzhen is investing in China's future because Shenzhen is a pacesetter for the tech industry in China, which has surpassed the stage of development relying on advantages of low labor cost," he said.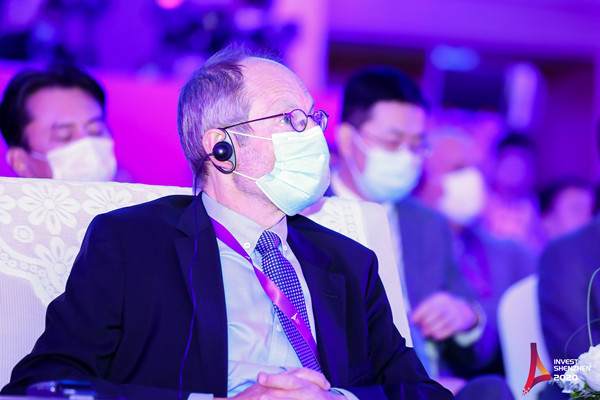 The actual utilized foreign investment of Shenzhen was US$7 billion in the first 10 months of this year, making up 6.1 percent of China's total and an increase of 7.5 percent year on year, according to official statistics.