Over 300 people participated in an earthquake drill organized by Yantian District and Shenzhen Red Cross over the weekend.
SRVF members discuss their plan prior to a rescue action involving cliff climbing.
Members of the junior reserve rescue team join the drill to gain experience.
Members of the Shenzhen Rescue Volunteers Federation (SRVF) shouldered the rescue drill's main duties involving various response and recovery operations. The tasks included demolishing collapsed structures and searching for victims in mountains and rivers. The exercise used ropes, rescue dogs, drones and helicopters, and it also included drills in medical relief, dangerous chemical disposal and forest firefighting.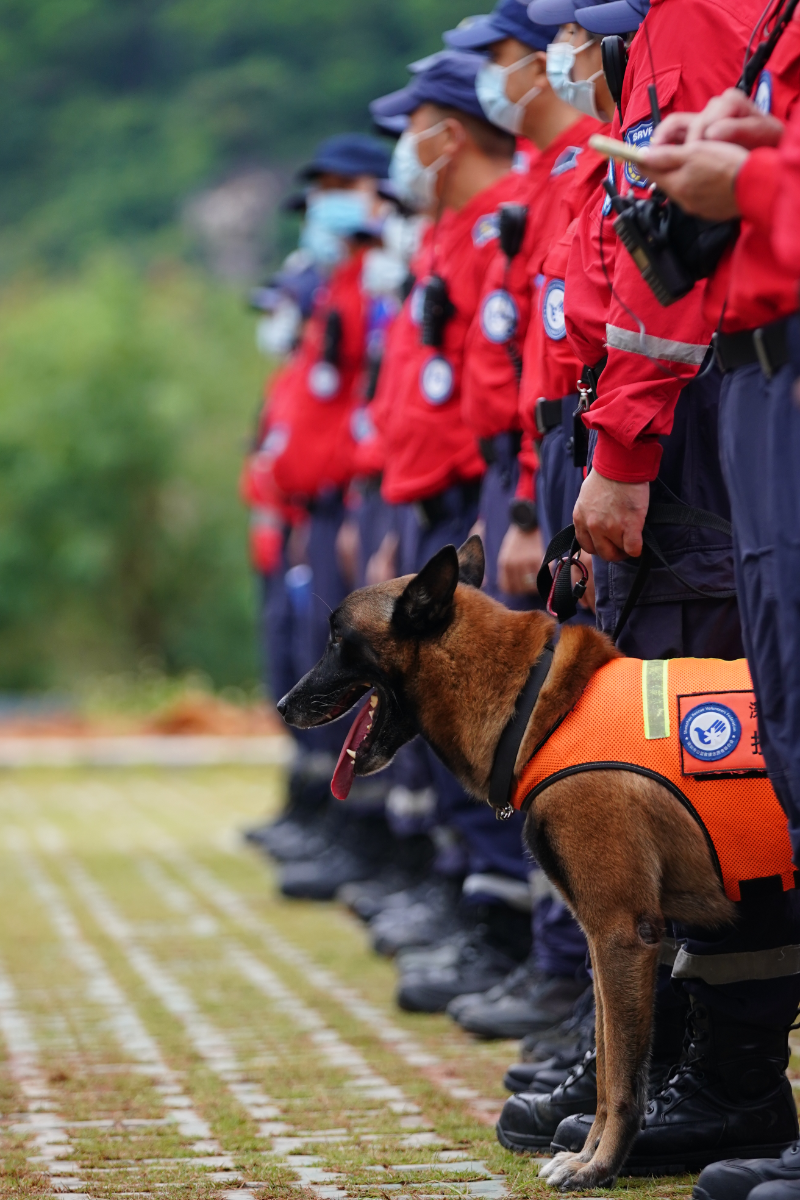 A rescue dog and SRVF members wait in line before the drill.
Relief supplies are being transported. Lin Songtao
SRVF members perform on-the-spot medical relief on a found "victim."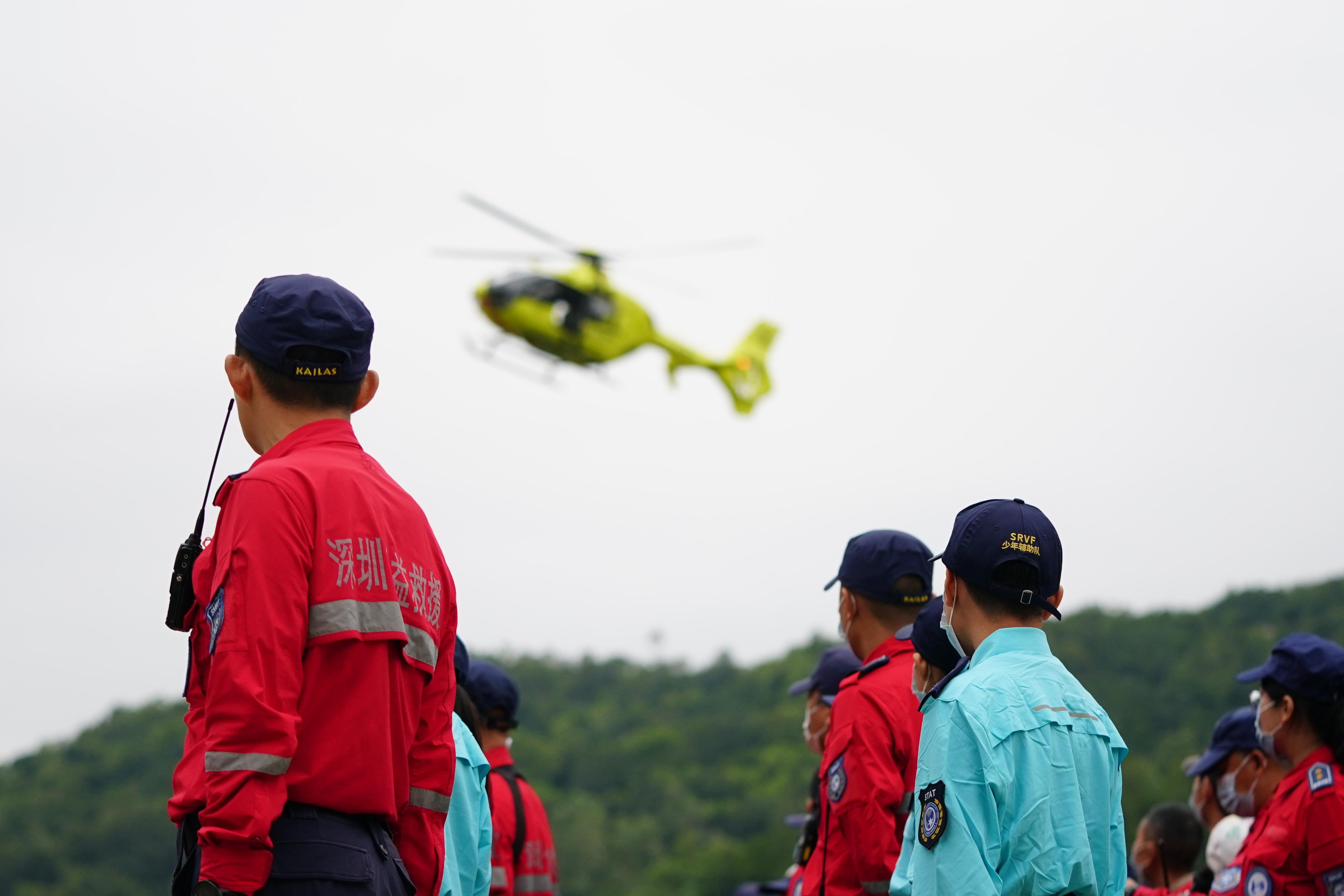 A helicopter flies overhead as SRVF members and members of the junior reserve rescue team wait for the beginning of the drill.
A relief tent has been set up at the site.
A rescue professional from Yantian District monitors the rescue drill.