With a coastline stretching 19.5 kilometers, Yantian District is set against mountains and facing clear sea water. In the New Stone Age, there had been humans living in this area, according to archaeological discoveries in Dameisha. And Yantian, literally meaning "salt fields" in Chinese, was named due to salt fields cultivated in the year 971, according to local chronicles.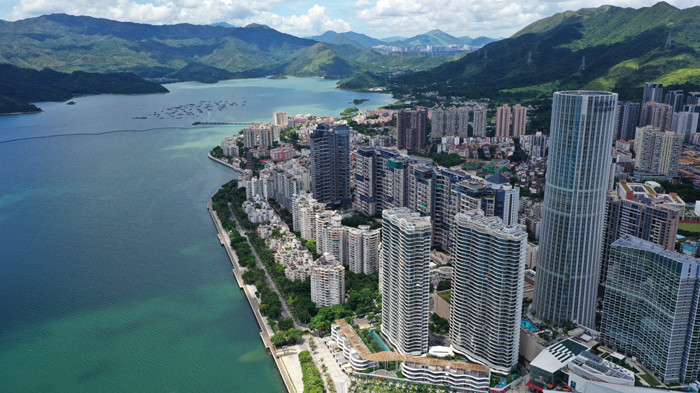 A bird's-eye view of Yantian Port in this June photo. Photos by Sun Yuchen
When Shenzhen City was established in 1979, Yantian was governed by Luohu District and in 1998, Yantian District was established. Now, as an integral part of Shenzhen Port, Yantian Port has been ranked in first place among the "top 10 container terminals of Chinese ports" for many consecutive years, and its operation efficiency and comprehensive service capacity are at world-leading levels.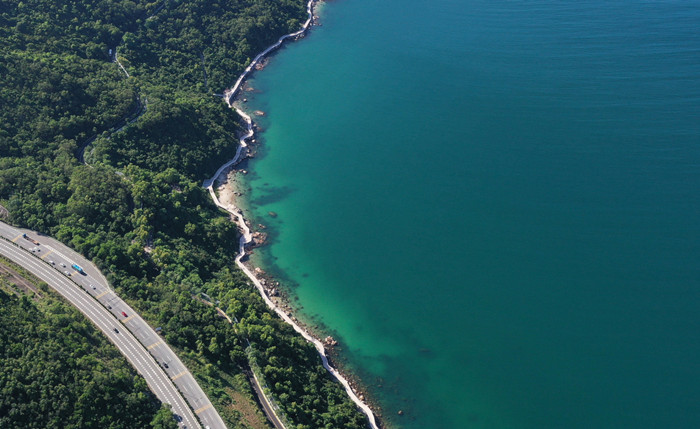 A bird's-eye view of the Yantian Coastal Promenade in this August photo.
The native residents of Yantian are mainly of Cantonese and Hakka heritage, who inherited many fishermen's customs and lifestyles from their ancestors, such as worshipping the Sea God and other gods as well as performing superstitious rituals. As a State-level intangible cultural heritage, the fish lantern dance is a folk dance that was created by people in Shatoujiao in the late Ming Dynasty (1368-1644). In Yantian, visitors can enjoy not only coastal and mountainous sceneries but also folk art and cultural relics.