Commuting for residents in Yantian District and travel for tourists to scenic spots in Yantian are becoming much easier as Phase I of Line 8 was put into service Oct. 28.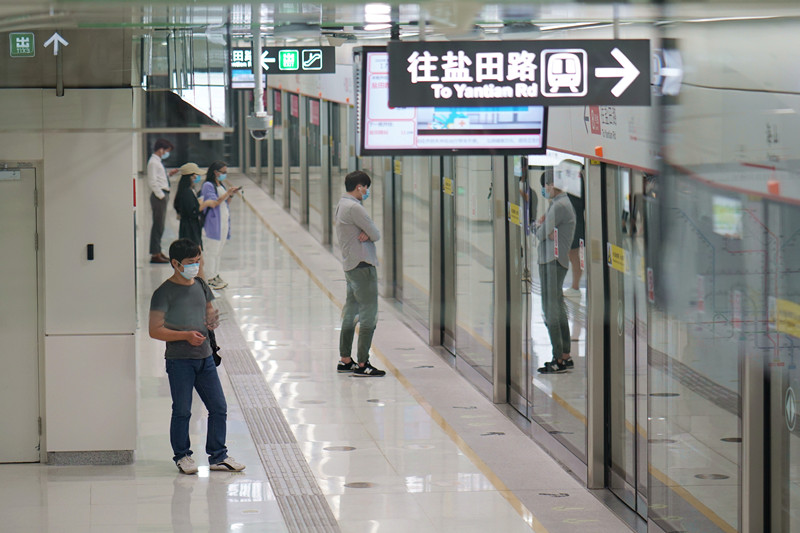 Passengers wait for the Metro on the platform at Haishan Station on Line 8. Photos by Wang Haolan
Line 8 is the first Metro line in Yantian.
From Liantang Station, the line seamlessly connects with Phase I of Line 8 that starts at Wutong Mountain South Station in Luohu District and ends at Yantian Road Station in Yantian District, which frees passengers the trouble of transfer.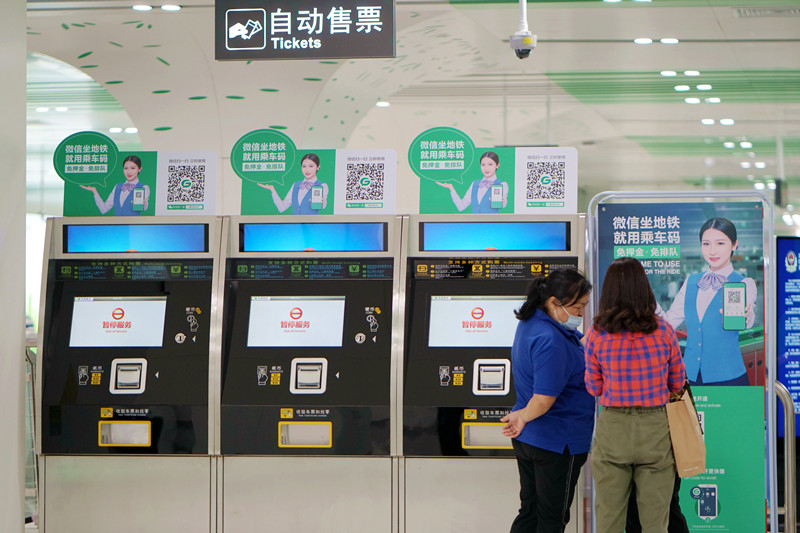 Metro ticket vending machines at Haishan Station on Line 8.
So far, there are 11 Metro lines with 283 stations in operation across the city, extending a total of more than 400 kilometers, according to Shenzhen Metro Group.
Photo highlights: