Recently, a train loaded with mechanical products from Wuhan and electronic products from Yueyang left from Yueyang Lukoupu Railway Station in Yueyang City, Hunan Province, and arrived at Shenzhen's Yantian Port after two days of rail transport. This marked the successful trial run for the freight train between Wuhan and Yantian Port and the opening of another new logistics express line between Wuhan and Shenzhen, sznews. com reported.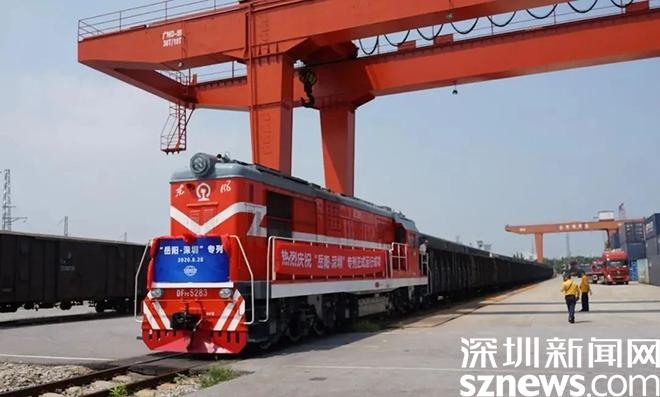 Photo from sznews.com
According to the report, in 2021, Wuhan's total imports and exports totaled 335.94 billion yuan (US$49.8 billion), an increase of 24%, accounting for 62.5% of the total imports and exports in Hubei Province, including its electronic, mechanical and steel products that are sold worldwide. Previously, export cargo from Wuhan to Yantian Port was mainly transported by road or transported in bulk to Shenzhen from Wuhan's Wujiashan Station, which was relatively time- and money-consuming. This year, traditional waterway and road transport were affected by the pandemic, and many Wuhan clients were looking for a stable express logistics line to Shenzhen. Therefore, Yantian International Container Terminals launched a Wuhan-Yueyang-Yantian Port transport plan to meet the increasing demand for railway freight between Wuhan and Shenzhen.