All vaccination sites in Shenzhen will begin functioning on an appointment-based COVID-19 vaccination system for all citizens, starting tomorrow. On-arrival appointments or no-appointment vaccinations will no longer be accepted, according to the municipal health commission.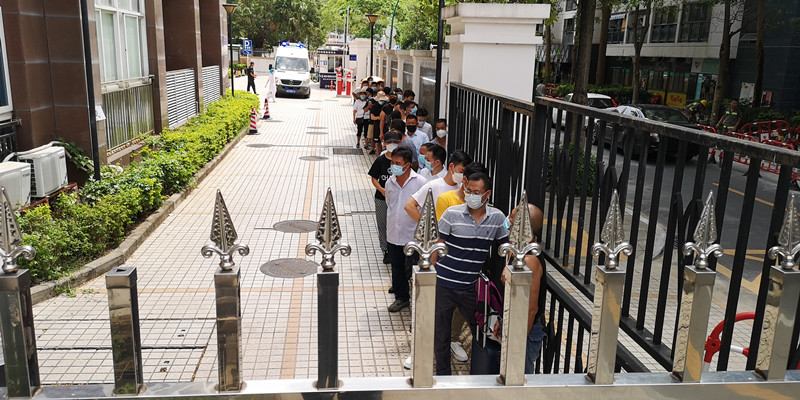 Individuals can make reservations through WeChat at the accounts szwjwwx (深圳卫健委), szcdcepi (深圳疾控), and jkshenzhen (健康深圳) or through the WeChat miniprogram called shekangtong (社康通), while Hong Kong, Macao and Taiwan compatriots and foreigners can make their appointments via the WeChat account jkshenzhen (健康深圳).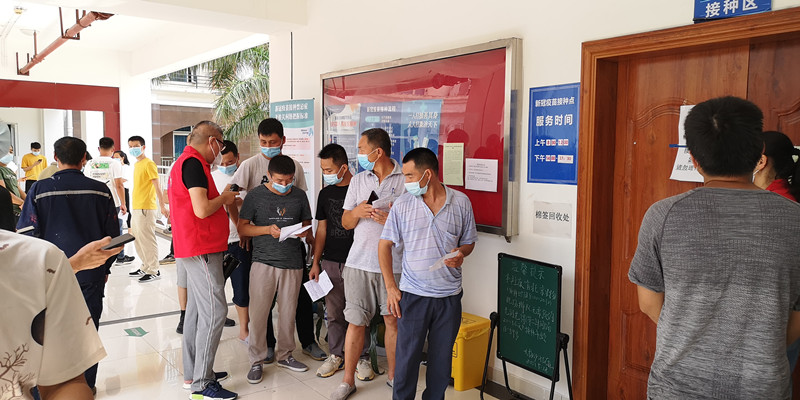 The appointment time and vaccination site can be changed, if necessary, after an appointment is successfully made.
The commission has confirmed that, at present, the supply of COVID-19 vaccines in Shenzhen is on a stable upward trend, and so it is expected to meet the needs of the public.
Citizens are advised not to panic, make an appointment online, arrange time reasonably and get the jab at staggered work hours, while maintaining basic personal protection behaviors.
In accordance with national and provincial arrangements for COVID-19 vaccination, before June 9, Shenzhen will mainly administer the first of the two doses of the vaccination while still serving people who must take the second dose.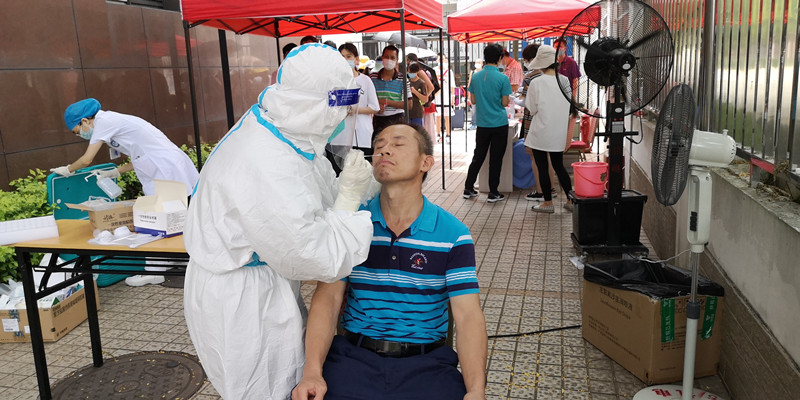 A man takes a nucleic acid test at Yantian District People's Hospital in eastern Shenzhen yesterday. Subject to the pandemic development and the need for infection control, the Yantian District Government has announced it will provide nucleic acid tests for all residents and full vaccination for the target groups. Eligible residents are being urged to roll up their sleeves for the jab.
From June 10 to 30, efforts to vaccinate the public will mainly center on administering the second dose of the vaccination to people who have received the first one during the previous stage, and on serving people who have not received the first dose due to special reasons.
Starting from the beginning of July, the city will continue to carry out first and second-dose inoculations for citizens and will work to continue increasing the vaccination rate.
At present, the COVID-19 vaccine used in Shenzhen is being administered free of charge to the citizens.
The commission reminds the public to make an appointment online, to go to the vaccination site according to the scheduled time, and to avoid going to the vaccination site without an appointment.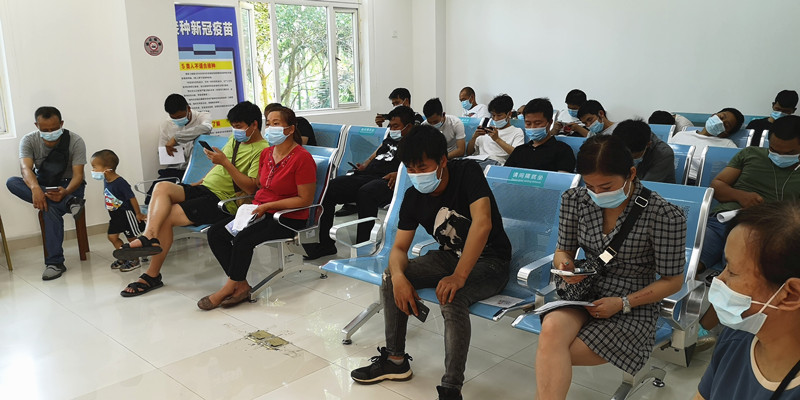 If a nucleic acid test is needed after one receives the COVID-19 vaccine, it is necessary to have the sample collected 24 hours after leaving the inoculation site, so as to avoid a false positive test result caused by human body "contaminated" with the nucleic acid fragments from the vaccine strain in the vaccination area.
The commission also said that the vaccine will be effective against new COVID-19 strains.