The renovation of Xiaomeisha seaside resorts in Yantian District is planned for completion in 2024 and will be open to the public in 2025, according to SGD Group Co. Ltd., the company responsible for the project, oeeee.com reported.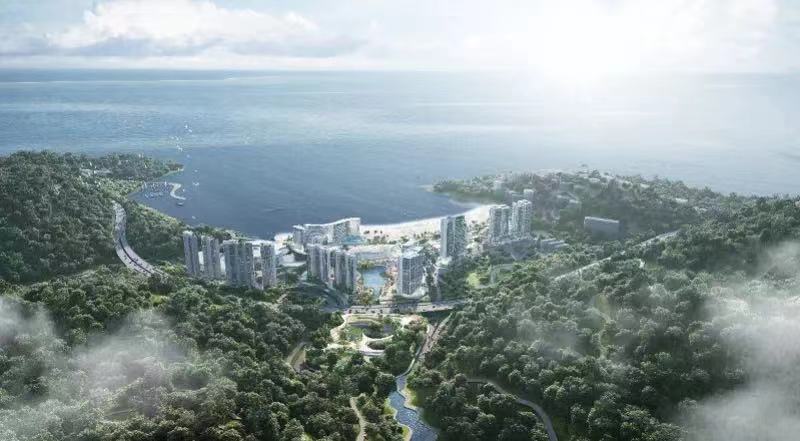 A computer-generated image of the renovated Xiaomeisha seaside resorts. Photos from oeeee.com
The new Xiaomeisha project, with a 15-billion-yuan (US$2.33 billion) investment, will provide abundant tourism resources for visitors to experience the integration of mountains and seas.
In this project, the country's largest aquarium is expected to be built. The aquarium, dubbed as Green and Blue Hole, located in Shenzhen Xiaomeisha Sea World, will feature a sardine storm for visitors to enjoy.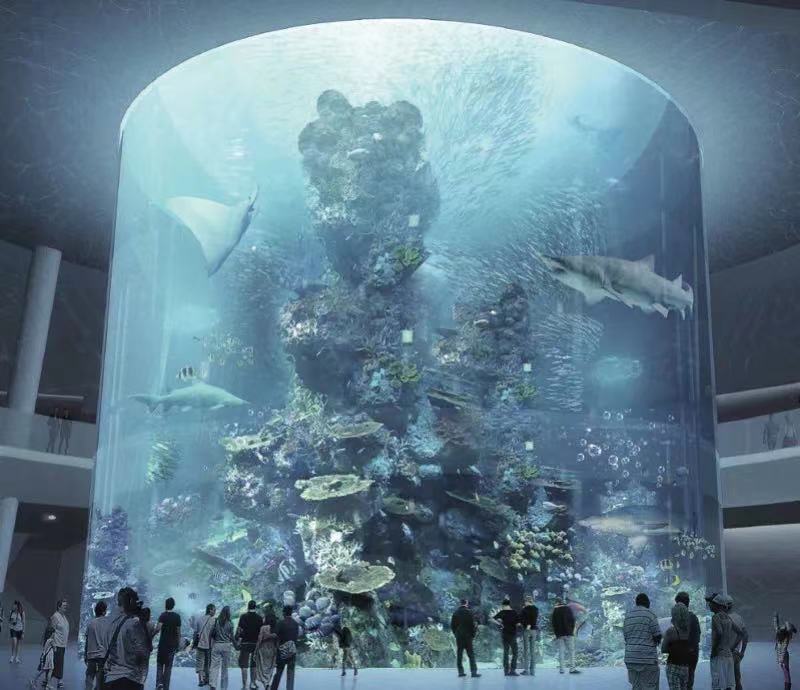 A computer-generated image of a future aquarium in Shenzhen Xiaomeisha Sea World.
The then 20-year-old Shenzhen Xiaomeisha Sea World was closed in December 2019 and its renovation was redesigned by a first-class Japanese architectural firm, AXS Satow Inc., adopting a vortex concept. Its proposed asymmetrical circular structure will bring dynamic beauty to the area.
Xiaomeisha's mountain area will be home to an ecological park and outdoor and camping bases covering 40 hectares. The 134-hectare coastal water area will be turned into a location for marine entertainment events.
In addition, Guangdong Province's first MGM resort, Diaoyutai Boutique Hotel and other deluxe hotels will be built in the renovated resorts. Tourists can experience hanging halls, rooftop swimming pools and other high-end recreational and leisure facilities.