Shatoujiao Subdistrict Office in Yantian District has become the city's first public institution that has achieved "carbon neutrality," Shenzhen Special Zone Daily reported.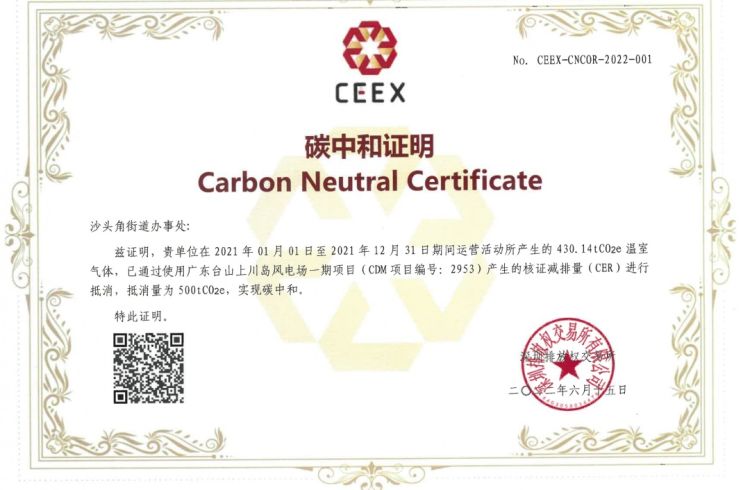 Photos from Shenzhen Economic Daily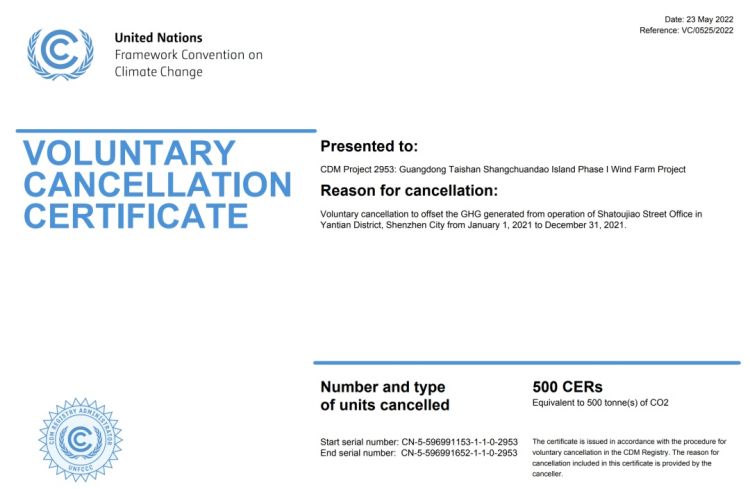 The ecology and environment authority in Yantian conferred a carbon emissions offset certificate and a carbon neutral certification for 2021 to the subdistrict office last week.
Public institutions generate large amounts of carbon emissions and are influential when it comes to energy conservation and carbon reduction, the Daily report said. In recent years, Shatoujiao Subdistrict Office has taken the initiative to allow government-affiliated institutions to play a key role in implementing energy conservation and consumption reduction. It has set the goal of "reducing carbon emissions by 15% this year, cutting carbon emissions by 50% in three years and achieving carbon neutrality by 2030," and rolled out a slew of measures for energy conservation and carbon reduction.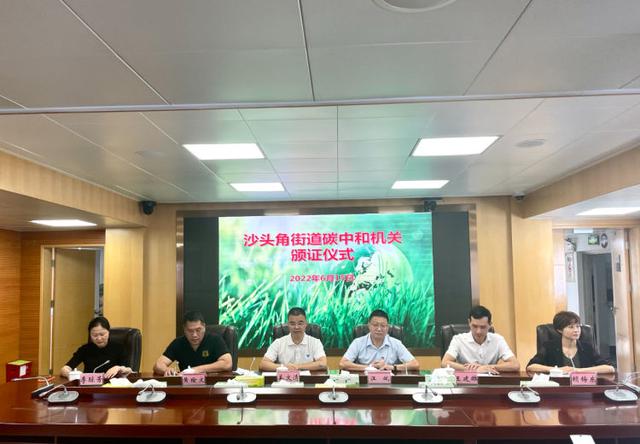 The subdistrict office has promoted the full coverage of energy-saving LED lights, paperless offices and recycling of water resources. Rooftop greenery, garbage classification and green commuting are also encouraged as part of the office's efforts to reduce carbon footprints.
Shatoujiao Subdistrict Office has reportedly generated 430.14t CO2e greenhouse gases (tons of carbon dioxide equivalent) in 2021. The subdistrict office offset the emissions by purchasing and using the certified emission reductions generated by the Phase I wind farm project on Shangchuan Island in Taishan, Guangdong Province, thereby achieving carbon neutrality.